---
2019 Wisconsin Chaplaincy Association
Board of Directors
---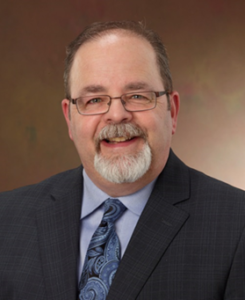 President   Jeff Uhler, BCC
Jeff appreciates how both his US Navy Hospital Corpsman experience as well as serving in hospice informs his current work setting as a Neuro Specialty Chaplain within the Aurora healthcare system. He is an ordained United Methodist Elder. Jeff sees that opportunities to network outside of his own workplace are valuable. Relationships with other chaplains provide great opportunities for growth. Caring for each other throughout the state of Wisconsin empowers chaplains and helps us to support spiritual care efforts in Wisconsin. In his new role, he looks to work with the board to give direction to the Wisconsin Chaplaincy Association to help these relationships of support and encouragement to continue.
---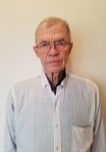 Vice President and President Elect  Bob Vetter,  BCC
Bob comes to the WCA board with more than 20 years as a pastor in the Lutheran tradition, who became board certification as a chaplain in 2012.  Until 2018, he served in the church until he received a synod call to serve as a staff chaplain for a hospital system in Madison, where for now, he serves full-time as an interim chaplain.
---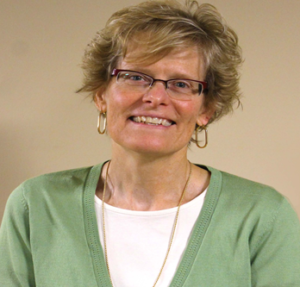 Past President   Sue Rhodes, BCC
Sue ministers in a senior continuum of care as a chaplain and is ordained in the Lutheran Evangelical Protestant tradition. Having previously worked in the business world, she values the common bond it provides with those in her care as well as the organizational skills that serve in her ministry. Sue is a Certified Laughter Yoga Leader, a Certified Dementia Specialist and a Certified Super Noggin Instructor. Reflecting on her connection with the WCA, she was drawn back to subsequent conferences after her initial experience with high quality presentations in the context of supportive relationship. This welcoming experience drew her to serve on the board. Sue looks to increase WCA's on-line presence to offer greater opportunities to better connect chaplains as well as to continue the strong heritage of substantial, relevant, and relational conferences.
---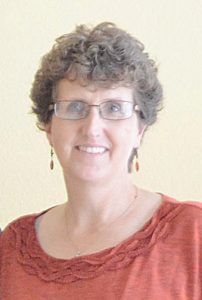 Secretary and Hospice Representative   Shannon Finger
Shannon Finger provides spiritual care and support to individuals and families in both home-based care and inpatient setting as a chaplain for Rainbow Hospice Care where she has worked for over 14 years.  She brings a unique set of skills and experiences from a variety of roles including Faith in Action program director, hospice and palliative care social worker, bereavement coordinator and chaplain.  In addition to her current role as chaplain, Shannon assists in the development and implementation of conferences and workshops designed to connect professionals and provide educational opportunities for networking and professional development in the fields of end-of-life, palliative care, and grief.
---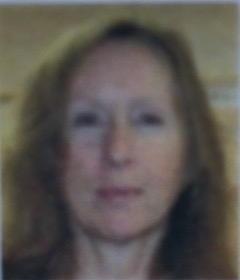 Member-At-Large Representative   Kathleen King
Kathleen serves as the Staff Chaplain for ProHealth Care-Oconomowoc Memorial Hospital. She has a Master of Divinity Degree and 4 Units of Clinical Pastoral Education. She also has a Bachelor of Science Degree in Ecology and her field work has focused on restoration and management of natural areas for over 20 years. Kathleen's mission statement is: "Having been called by God to care for His people and His creation, I am committed to serving God by devoting myself to the vocation of restoration – whether a human soul or a landscape – my work is to be about bringing the other back into relationship with their Creator." In the hospital setting, Kathleen seeks to provide spiritual shelter for others and to create and maintain a sacred space in which people may seek to connect with God. This sacred space allows God the room He needs in order to work in peoples' lives. Often when people are in crisis, they lose their connection with their Creator. Kathleen sees her vocation as serving the role of facilitator on behalf of others within the context of their relationship with God.
---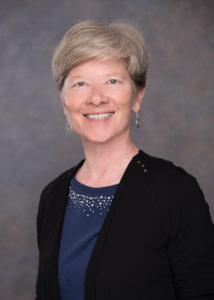 Clinical Pastoral Education Liaison Sue Kruger, BCC
Rev. Sue Kruger, BCC, is a Chaplain and ACPE Certified Educator based at Ascension Good Samaritan Hospital in Merrill, WI. She has ministered at Good Samaritan Hospital for 12 years, and recently, upon invitation from the senior leadership of legacy Ministry Health Care, she pursued ACPE certification and became certified in October, 2017. She facilitates a hybrid CPE program that utilizes both in the room and telepresence meetings connecting CPE students from around the Ascension system and across Wisconsin.
---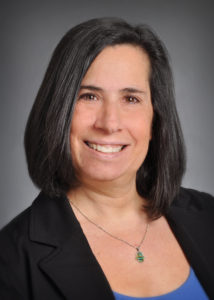 Pediatric Representative  Karen Lieberman
Karen Lieberman is an attorney-turned-chaplain, who currently serves as a Staff Chaplain at Children's Hospital of Wisconsin, a level-one trauma pediatric regional medical center. Prior to joining the staff at Children's, Karen worked for several years as a Staff Chaplain at Columbia St Mary's, a community-based adult hospital. She is board-certified by Neshama: Association of Jewish Chaplains and serves on its Board of Directors. Among her varied responsibilities, Karen has a special interest in medical ethics and the chaplain's role in contributing to the resolution of ethical dilemmas; she served on the Ethics Committee at Columbia St. Mary's and currently serves on the Ethics Committee at Children's. She serve on the WCA Board as a Pediatric Representative.
---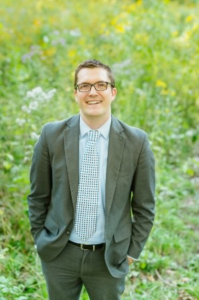 Member-At-Large Representative  Joe Phillips
Joe has served as a youth pastor, associate pastor and chaplain for the last 20 years.  He recently served as chaplain and fundraising director at a long term care community, Congregational Home, in Brookfield.  Currently Joe is serving his 4 boys as a stay-at-home dad.  Joe is also a licensed nursing home administrator.  He possesses a Masters in Divinity and is now Roman Catholic.  He is excited to help further the mission of WCA and support chaplains in Wisconsin.
---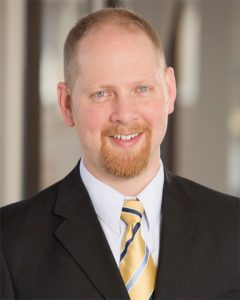 Treasurer  Nick Slater  
Rev. Nick Slater is blessed to serve as Chaplain at a continuum of care campus for the senior population located in Oconomowoc.  He finds a great deal of enjoyment lifting people's spirits with his willingness to serve, his quick wit, and his dry sense of humor.  He is an ordained minister in the Evangelical Lutheran Church of America and enjoys the opportunity to partner and work with other denominations and other faith traditions.  His hobbies and interests include music, exercise, and baking sweets.
---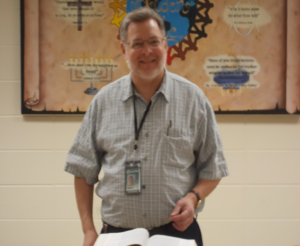 Correctional Services Representative   Mark Teslik, BCC
Mark is a Department of Corrections chaplain in the prison system of Wisconsin and is endorsed by the Evangelical Lutheran Church of American (ELCA). The 2017 WCA conference emphasis on forgiveness has been a significant focus at Mark's workplace, with presentations by Dr. Robert  Enright and Dr. Gayle Reed to inmates and staff. Chaplain Teslik helps lead a study group based on the work of Enright that he sees as a model for other prison settings. Through his own work with forgiveness, Mark was able to bring significant resources in the planning stages to ensure a meaningful  WCA conference.  He represents correctional chaplains on the WCA board, and encourages correctional chaplains to come to the WCA conference and find other ways to network.
---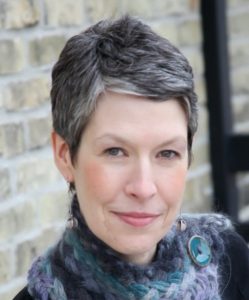 Member-At-Large Representative   Tesha Urban
Tesha Urban is a chaplain at two health care organizations in the Milwaukee area. She is the behavioral health chaplain at a hospital, where she leads weekly spirituality groups in the inpatient setting and partial hospitalization program for patients with a wide-variety of mental health conditions. She also serves as the chaplain at a long-term care facility that includes independent living, assisted living, short-term rehabilitation, skilled nursing and memory care, where she journeys one-on-one and in group settings for pastoral care visits and leads a weekly ecumenical worship service. Tesha collaborates with a friend in offering workshops and tools that inspire wholeness and healing for people who are journeying through life challenging conditions, through their non-profit organization, called mymessenger™ (mymessenger.org). Tesha is licensed with the First Congregational Church of Wauwatosa and is an associate candidate with the Racine Dominican sisters. She is completing her divinity degree at Loyola University Chicago.
---