(Lead Co-Presenter) Sarah Francois, LCSW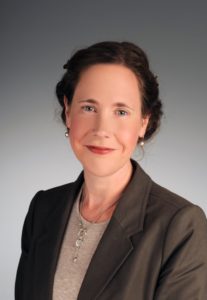 Sarah Francois is a Clinical Social worker who works with Veterans to address depression, anxiety, post-traumatic stress, and moral injury. She is local subject matter expert on addressing recovery from moral wounds among military veterans and the long-term impact on relationships, work, family, spiritual wellness, and quality of life. Sarah's work with Wisconsin veterans emphasizes courage, acceptance, and self-compassion while grappling with the long-term effects of war-zone ethical dilemmas. She is a certified psychotherapist in Cognitive Behavioral Therapy for Depression and employs evidence-based therapy tools to compliment the existential journey of confronting the lingering, soulful wounds of war.
Sarah earned her Masters Degree in Social Work from the University of Wisconsin Milwaukee in 2003. Before working with the veteran population, Sarah worked as a community social worker in Milwaukee and Madison from 1998-2010 serving indigent adults with severe mental illness.
---
Dr. Kathleen Coffey-Guenther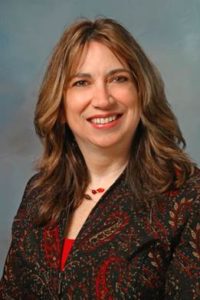 Dr. Kathleen Coffey-Guenther currently serves as the Associate Vice President in the Office of Mission and Ministry at Marquette University. Kathy received a Ph.D. in counseling psychology from Marquette University and a certificate in spiritual direction from the Aquinas Institute of Theology. For many years, Kathy has worked with a particular emphasis in Ignatian spirituality as a means for healthy spiritual and emotional living. Kathy has also served as a speaker and consultant to religious congregations, clergy and religious, and parishes focusing on the work of community building, conflict resolution and spiritual growth. Kathy has served for many years as co-chair on the Community Advisory Board for clergy sexual abuse issues in the Archdiocese of Milwaukee, where she also serves as consultant for diaconate formation.
---
Rev. Victoria S. Fishel, M.Div., CSD, BCC, VA Chaplain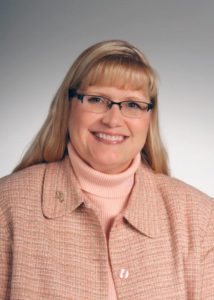 Victoria Fishel is an Ordained Clergy member of The Christian Church (Disciples of Christ) denomination. She served as a senior pastor in Oklahoma for many years both in her current denomination as well as the United Methodist Church denomination.
Victoria has served as a Hospice Chaplain for many years, both as a Level 1 Hospital Chaplain, and as a VA Clinical Chaplain. In these capacities, Chaplain Fishel has worked extensively with grief, palliative care, death and dying, PTSD, Moral Injury, MST, women's issues, mental health, and addictions. Victoria is board certified through the APC and NAVAC. She can also be found in the Spiritual Directors International directory.
---
Keynoter: Francie Smith Saposnik, LCSW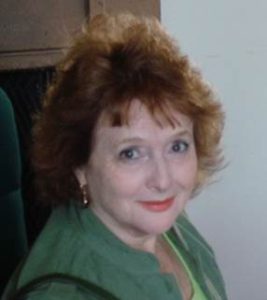 Francie Smith Saposnik, LCSW, currently serves on the executive committee of the Association of Spiritual Care at Meriter Hospital. Having completed a course of CPE and serving as a chaplain at Meriter, she continues her involvement in interfaith work which she traces to her childhood in the mountains next to the Miwuk Indian Reservation where she came to appreciate native traditions along with the traditions of the Catholic priest who brought mass once a month to the reservation. At home, she learned the Jewish traditions of her family.
She served as Director of Senior Services for Jewish Social Services for 30 years, developing interfaith programs, collaborating with other agencies and serving people of all traditions. She was part of the founding of Hospice in Madison, serving as its Jewish liaison and has been a resource to all the Madison hospitals chaplain programs.
Prior to arriving in Madison, she lived in Israel for a decade where she worked with Jewish, Muslim, Christian, Druze, Bahai and other communities.
---
Pastor Brenda Lovick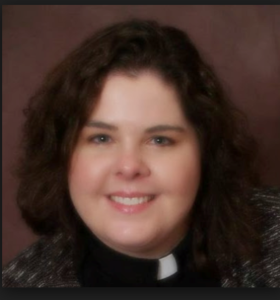 Brenda Lovick is ordained in the Evangelical Lutheran Church in America, and currently serves a fairly small and rural congregation in eastern Dane County. Additionally, Pastor Lovick is a Licensed Marriage and Family Therapist.
---
Ret. Gen. Jim Mukayamo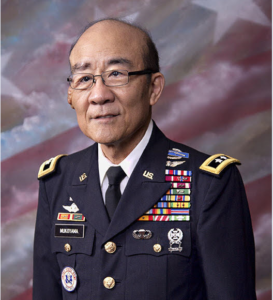 Major General James H. Mukoyama, Jr.; retired from the Army in May 1995, after over thirty years of total active and reserve component service, and two combat tours in the Republic of Korea and in Vietnam. Among General Mukoyama's decorations and badges are the Distinguished Service Medal, Silver Star, Legion of Merit, 3 Bronze Stars, Purple Heart, Parachutist Badge, Expert Infantryman's Badge, and Combat Infantryman's Badge.
Since his retirement from active federal service in 1995, General Mukoyama has volunteered and participated in numerous organizations, both governmental and non-profit charitable, benefitting our military, veterans, and the community. In January 2013, General Mukoyama answered a calling to devote his life to the ministry of Military Outreach USA, a faith-based 501(c)(3) organization serving our military—Active, Guard, Reserve, Veterans — and their families, to cope with the visible and invisible wounds associated with military service to our great nation.
Military Outreach USA http://militaryoutreachusa.org/
---
Racine Dominican Sister Linda McClenahan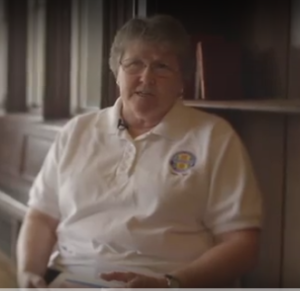 Sister Linda McClenahan was among the Vietnam War veterans represented in the television documentary, "Wisconsin Vietnam War Stories" that aired on PBS. With a master's degree in counseling, Sister Linda has worked as a psychotherapist for 20 years in Racine, Wisconsin before retirement. She currently volunteers with the HOPES Center outreach, located in central city Racine. Throughout the years, volunteering with veterans and veterans' groups has been important to her. Commonly called "Sister Sarge," she frequently works with veterans, especially women, to make connections, deal with trauma, and wade through governmental red tape. She facilitates weekend retreats for veterans through Mayslake Ministries to specifically address the issue of Post- Traumatic Spiritual Stress.
Please see: http://mayslakeministries.org/images/pdfs/Vets_Retreat_2017_All_Dates.pdf
---
Mark Teslik, BCC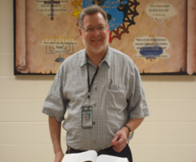 Mark Teslik is a Department of Corrections chaplain in the prison system of Wisconsin and is endorsed by the Evangelical Lutheran Church of American (ELCA). The 2017 WCA conference emphasis on forgiveness has been a significant focus at Mark's workplace, having worked with Dr. Robert Enright and Dr. Gayle Reed since 2015 to bring forgiveness therapy to the inmates at CCI. Mark serves as the WCA liaison to the Religious Practices Advisory Committee of the Wisconsin Department of Corrections. He is our board member representing correctional chaplains.
---