---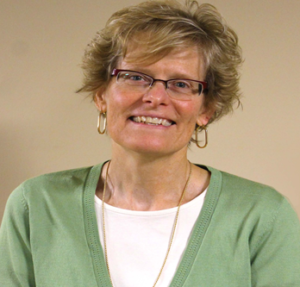 Board President Sue Rhodes, BCC
Sue ministers in a senior continuum of care as a chaplain and is ordained in the Lutheran Evangelical Protestant tradition. Having previously worked in the business world, she values the common bond it provides with those in her care as well as the organizational skills that serve in her ministry. Sue is a Certified Laughter Yoga Leader, a Certified Dementia Specialist and a Certified Super Noggin Instructor. Reflecting on her connection with the WCA, she was drawn back to subsequent conferences after her initial experience with high quality presentations in the context of supportive relationship. This welcoming experience drew her to serve on the board. Sue looks to increase WCA's on-line presence to offer greater opportunities to better connect chaplains as well as to continue the strong heritage of substantial, relevant, and relational conferences.
---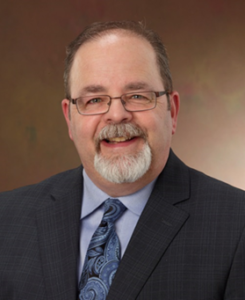 Board Vice President/President Elect Jeff Uhler, BCC
Jeff appreciates how both his US Navy Hospital Corpsman experience as well as serving in hospice informs his current work setting as a Neuro Specialty Chaplain within the Aurora healthcare system. He is an ordained United Methodist Elder. Jeff sees that opportunities to network outside of his own workplace are valuable. Relationships with other chaplains provide great opportunities for growth. Caring for each other throughout the state of Wisconsin empowers chaplains and helps us to support spiritual care efforts in Wisconsin. In his new role, he looks to work with the board to give direction to the Wisconsin Chaplaincy Association to help these relationships of support and encouragement to continue.
---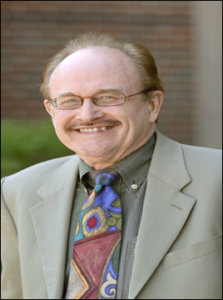 Past-President/Advisor (President for 2015-2016) Rev. Dr. Dan Geeding, BCC
Dan is supervisor of Pastoral Care for ProHealth Care, and has been enriched and nurtured through friendships and professional development from many chaplain colleagues who are deployed in diverse ministry settings. Our WCA welcome mat extends a warm invitation to you to join us in this journey of engaging, supporting, and empowering one another. This invitation extends from those who are well established chaplains to those who may be just beginning to be at a place of discernment regarding their calling into ministry. We also offer our membership and participation for all who are supportive of our mission, vision, and values.
---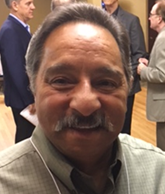 Financial Secretary and Mental Health Representative Rev. Jose (Chema) Paba
Jose (Chema) Paba is a chaplain in the Wisconsin Corrections system, caring for those who have need for spiritual accompaniment as they struggle with mental illness. He also is chaplain to the Wisconsin Timber Rattlers ball-team. Chema posseses an MBA, a CLC, and a CMC.
---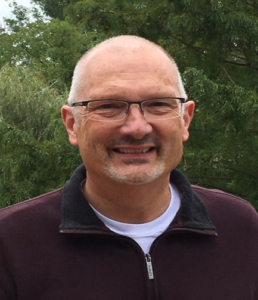 Treasurer Rev. Michael Sellenheim
Mike is a Community Care Pastor, Chaplain, and Life Coach. He is an Ordained Christian Minister, serving in pastoral care ministry, life coaching, and discipleship training. Chaplain Mike observes that his personal contributions to any organization are team building, group facilitation, strategic planning, and organizational development. He learned early in his career the key to successful living is how well our relationships are with other people. His life mission is to care for and help people grow in their understanding of God's good purpose and plan for their life. For Mike, there is an inner joy in seeing others connect with God, accomplish their goals, and achieve their dreams in life's journey. For this reason he serves in organizations like the WCA, to give back and help others in the community.
---
Secretary and Conference Chair Ned Wicker
Ned has been on the board since 2006 and serves in a variety of capacities at ProHealth Care. He facilitated spirituality groups for Adolescent Behavioral Health, then followed Rev. Duane Olson in leading spirituality lectures at the Lawrence Center drug and alcohol treatment facility. That led to the creation of the web site http://drug-addiction-support.org and the internet audio program "Recovery Now." Chaplain Ned has served in hospital settings as lead chaplain, also filling in at hospice and home hospice service. Ned is a former journalist, working as a reporter, columnist, play-by-play broadcaster and television correspondent. He is the former Editor and Publisher of Indy Car Racing Magazine. He also served as a chaplain to the Indy Car racing series. Ned took his seminary at Trinity Theological Seminary.
---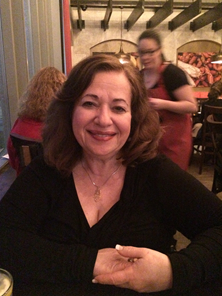 Member-At-Large Representative Rabbinic Pastor Aggie Goldenholz, BCC
Aggie is a Mindfulness Based Chaplain and a Holistic Healing Practitioner with a specialty in trauma healing within the Aurora healthcare system, where she also mentors students and interns. Chaplain Aggie developed and manages a Jewish Volunteer Visitors group, leads the monthly New Nurse Orientation to Spiritual Care and developed the Cup of Love program which brings bouquets of flowers to patients. Aggie is also a long–time Jewish Educator and has been on staff at a local reform congregation. She is well-known, sought–after speaker on topics including: Ethical Will Writing: the Ultimate Love Letter, Jewish Grieving Practices as Healing Rituals, The Art of Visiting the Sick, Creating Healing Through Story Telling, Caring for the Caregiver, Toolkits for Spiritual Practice, Meditation for New-bees and The Manifestation Book, an art class.
---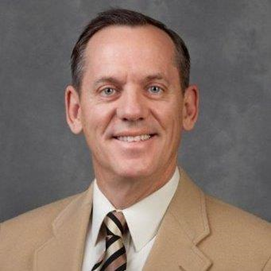 Member-At-Large Representative Rev. Bruce Fredrickson, BCC
Bruce is a Staff Chaplain for the Mayo Clinic Health System, and currently ministers to oncology patients. He served for 39 years in the military, retiring in 2013 as a U.S. Army Chaplain, Colonel. He was deployed for Operation Iraqi Freedom in 2004-2005. Bruce served as a Senior Army Chaplain for the United States Army Europe from 2005-2010. Since his retirement from the U.S. Army in 2013, Bruce enjoys focusing his ministry efforts on cancer patients in both the inpatient and outpatient setting. He is an active member of the Veterans of Foreign Wars (VFW) and the Disabled American Veterans (DAV), where he serves as Chippewa Valley Chapter 21 Senior Vice-Commander. Bruce is ordained through the Assemblies of God.
---

Acute Care Representative Kendra McIntosh, BCC
Kendra is the Chaplain Supervisor at the University of Wisconsin Hospital and Clinics. She also serves in the Wisconsin Air National Guard as a chaplain and ordained in The Episcopal Church.
---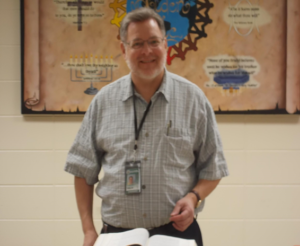 Correctional Services Representative Mark Teslik, BCC
Mark is a Department of Corrections chaplain in the prison system of Wisconsin and is endorsed by the Evangelical Lutheran Church of American (ELCA). The 2017 WCA conference emphasis on forgiveness has been a significant focus at Mark's workplace, with presentations by Dr. Robert Enright and Dr. Gayle Reed to inmates and staff. Chaplain Teslik helps lead a study group based on the work of Enright that he sees as a model for other prison settings. Through his own work with forgiveness, Mark was able to bring significant resources in the planning stages to ensure a meaningful WCA conference. He represents correctional chaplains on the WCA board, and encourages correctional chaplains to come to the WCA conference and find other ways to network.
---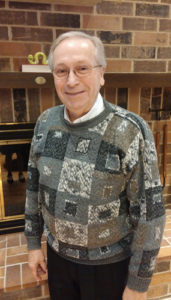 Hospice Care Representative Rev. Tom Jones
Tom is a bereavement counselor and also chaplains for a home and facility hospice agency. He possesses a Masters of Ministry Degree, and is ordained in the Christian Churches and Church of Christ. Tom possesses four units of CPE, and once completing them, served on specialty units in oncology and dementia/Alzheimer's in a hospital setting. Chaplain Tom has spent the last 18 years in hospice ministry in the Milwaukee area, and also is an independent pastor and chaplain. He has been a pastor for many years in the church. He loves gospel music, and is a keyboard musician.
---
Senior Care Representative Guta Cvetkovic, BCC
Guta is the Director of Pastoral Services in a Continuing Care Retirement Community (CCRC) and is an ordained American Baptist minister. Guta is a Certified Grief Support Specialist (UW Madison) and Certified Laughter Yoga Facilitator. He feels that the following quote by Richard Rohr: "Spiritual life is a matter of becoming who you truly are," captures his values and guides his choices in representing long-term-care chaplains on the WCA board. He hopes that the WCA presence through our yearly conferences promotes state-wide celebration of spiritual life in all its diversity as well as provides opportunities for affirmation and transformation through fellowship, study, meditation and worship.
---